We have created a sustainable social development model, whose production chain generates employment, income and dignity for thousands of families in the hinterland. Initiatives aimed at self-sustainability were developed in the different regions served, according to the potential of each locality. In addition to generating work, all income from sales of our Good Products is 100 reverted to social projects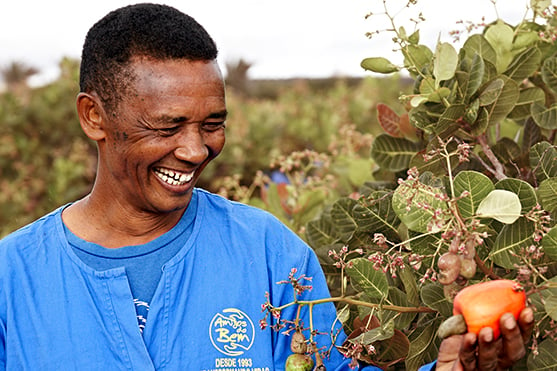 The cashew crop was chosen because it is easy to develop in dry regions. 130,000 feet of cashew were planted, totaling 680 hectares, in the hinterland of Pernambuco and Ceará. The field team receives training and regular monitoring from Embrapa professionals to ensure the proper cultivation of the plant.
CASHEW NUT PROCESSING PLANT
Located in Buíque (PE) and Mauriti (CE), the factories were built to manually benefit cashew nuts from local plantations, generating hundreds of jobs. From cultivation to production, everything is done to generate jobs and ensure a differentiated quality of the product.
The 6 sewing workshops, in the hinterland of Alagoas, Pernambuco and Ceará, generate work and are an important source of income for women from the hinterland. With this opportunity, many received their first salaries and had their lives transformed.
Cocadas, milk sweets, jams and jams are produced in the sweet and honey factories, with exclusive and very tasty recipes. Our fresh honey, produced through the cashew flower, also expands the possibilities of employment and income generation for many families.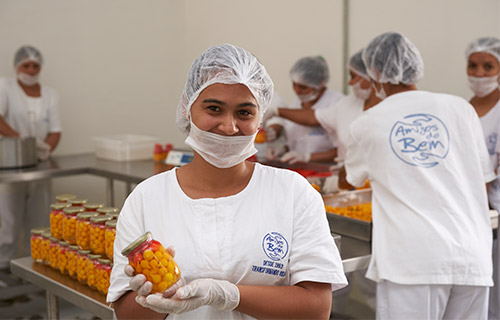 Pepper planting has also become another source of work. Every crop is directed to our factory, which produces canned pepper by hydroponic cultivation method.
The crafts produced by women of our project is developed with the raw materials and with the aptitude of the communities of each region, generating income and valuing the local culture.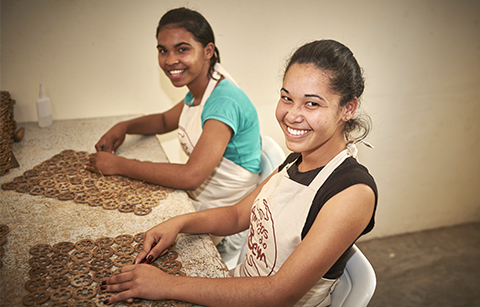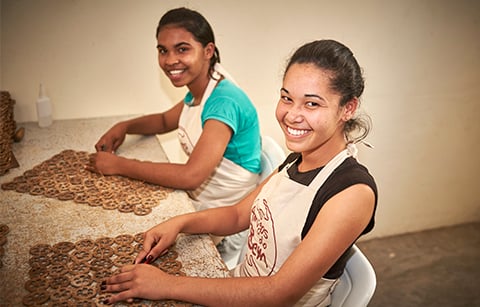 THIS JOB TRANSFORMS LIVES!
Help generate work and opportunities in the backcountry.