The Gifts for Good are composed of our brand products. These are exclusive gifts which help to promote social inclusion and generate income and for families who live in regions of extreme poverty in the Brazilian northeastern hinterland.
It is the commitment to Social Responsibility that makes companies agents of change for a more just and egalitarian society.
Discover our Gift lines:
In order to promote transformation and income generation for families in the hinterland, several projects were created by us. Women and young people develop handicrafts and Amigos do Bem towns inhabitants produce sweets, honey and pepper. The cashew plantation and the cashew nut manufacturing factories represent the hope of new living conditions for hundreds of people.
See how these products change lives
All income generated from our brand products is invested in the educational and social projects of Amigos do Bem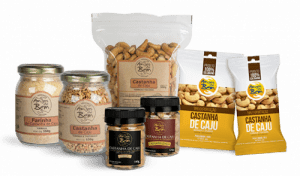 From planting to harvesting, and from harvesting to processing, our cashew nuts are 100% produced in the hinterland. The manual process of our factory generates hundreds of jobs and income, in addition to guaranteeing a premium quality product.
Patchwork Ecobags are creative and multifunctional. They are produced in our sewing workshops in the states of Alagoas, Pernambuco and Ceará. In dry locations, they are an important source of work and income for women and youth in the hinterland.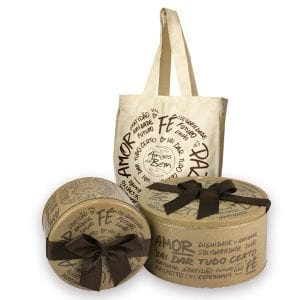 Handicrafts are made with local raw materials according to the aptitude of each community from the hinterland. Among the products, there are various decorative objects and table items. Our nativity play characters are made of banana straw; the hut is made of native wood and the roof and sides are made of grass. Everything is carefully done by our artisans.
Delicious, our candies are lovingly prepared in the Amigos do Bem Towns. They express the hinterlands flavors and give dozens of men and women work opportunities.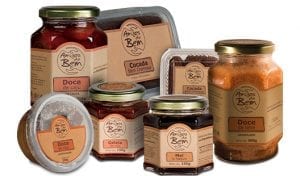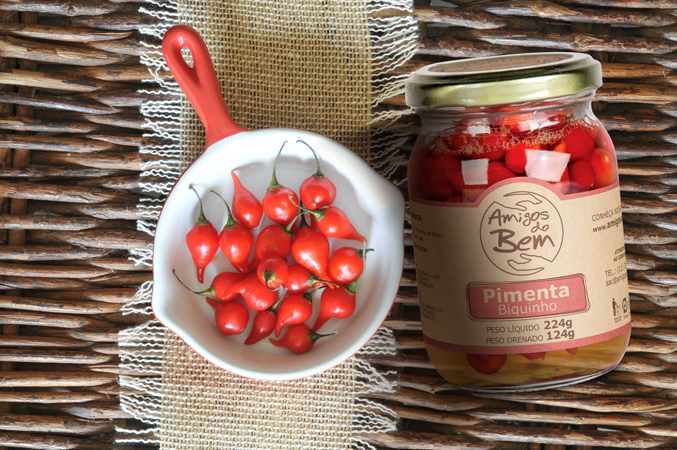 Grown in the hinterland by the hydroponic method, our pepper plantations are another source of income for workers.
Buy our cashew nuts now and help us to change lives.
WHERE YOU FIND OUR PRODUCTS
Our Gifts for Good can be found in the main retail chains across Brazil and in our stores, in São Paulo:
Our Gifts for Good can also be found at the kiosk of Shopping Pátio Higienópolis, in São Paulo.